Meet ambassador alli armstrong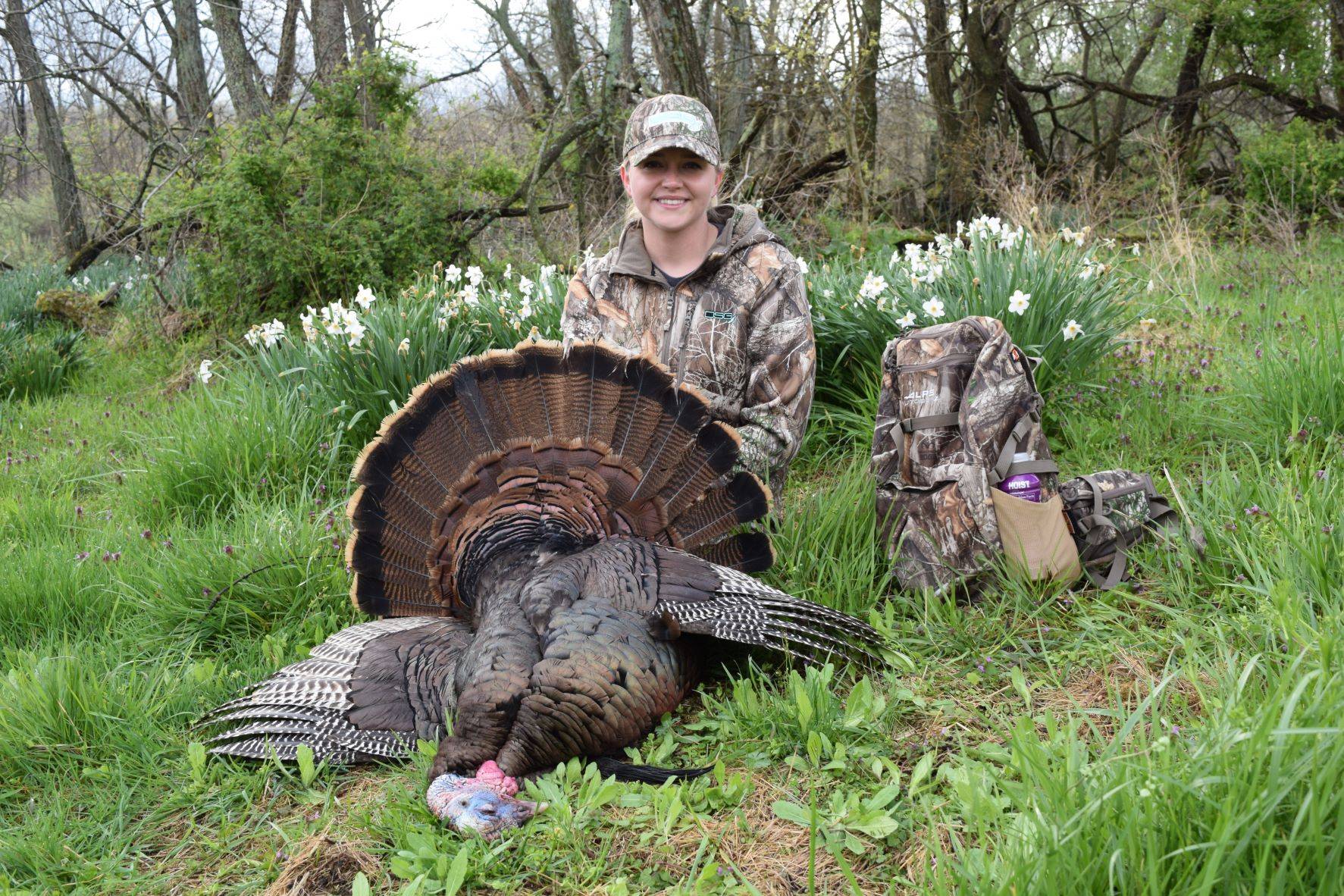 Alli Armstrong Vaughan of Southern Illinois is a seasoned hunter and a two-time 3D Archery National Champion. Alli started hunting squirrels at the age of 5 with her father, Darrick, and was hooked from that day forward. At age 6, she began turkey hunting and harvested two double bearded turkeys. In the fall of the same year, she managed to take her first deer. At the age of 10, Alli took her first elk in New Mexico which was a nice 6x5 bull. Alli's passion for hunting increased as she got older. She has traveled to many states and British Columbia to pursue various species of turkey, whitetail deer, coyote, bobcat, bear, antelope, mule deer, ibex, and elk.
Alli is working on the sixth season of her and her sister's show, Grace Camo and Lace, which airs on the Sportsman Channel, Hunt Channel TV, and MOTV. She also writes for various hunting magazines such as North American Whitetail. Alli has co-authored a book with Brenda Potts called Hunting Dream Jobs. In 2017, Alli received the Safari Club International Young Hunter Award.
Alli graduated from Southeastern Illinois College (SIC) with Associate of Arts and Associate of Science Degrees along with certificates in Accounting, Business Management, and Outdoor Recreation in 2016. In 2017, she graduated from Southern New Hampshire University, where she obtained a Bachelor's Degree in Communications with an emphasis in Public Relations.
After graduating, Alli worked as the Head Archery Coach, Outdoor Recreation Instructor, and Institutional Advancement Controller/Accountant at SIC for over three years. In 2020, Alli married her husband, Jacob Vaughan. They reside in Oklahoma as Jacob is in the United States Air Force.