meet ambassador connor matthews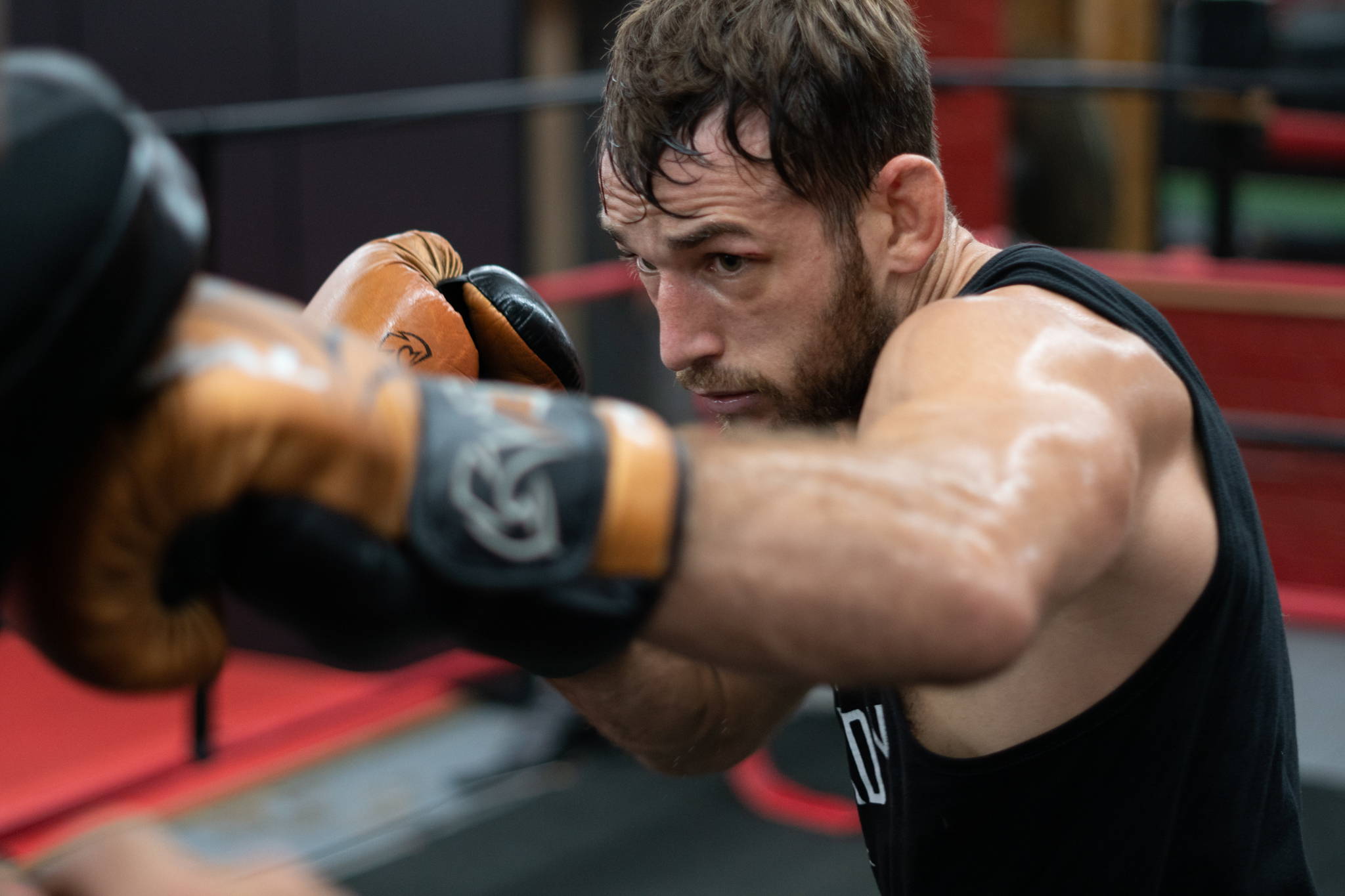 Connor Matthews is a Professional MMA fighter, fighting out of Lauzon MMA in Raynham Massachusetts. He started his Martial Arts Journey at the young age of four. Over the years he has been involved in a wide variety of martial arts ranging from American Kenpo and Taekwondo to Jiu Jitsu. In 2008, during his sophomore year of high school, he started training in MMA as a means to channel his teenage aggression.
He was immediately addicted to the sport and before long he was training almost every day in addition to other high school sports such as hockey and football. One month after he graduated High school in June 2011, he had his first MMA fight at the age of 18. Connor was fighting at every opportunity whether it was KickBoxing, MMA or Boxing. He did this for about 2 years before his parents really started to get on him about what he was going to do with his life outside of fighting.
He knew that he wanted to continue his martial arts journey but needed a job that would allow him to train and possibly use the skills he had learned over the years. This is what led him to enlist as a United States Airforce as Combat Controller in 2013. Not many people know who Combat Controllers are, but they are an elite member of the United States Special Operations who are typically attached to other special forces teams such as Green Beret or Navy Seals. They are certified Air Traffic Controllers that deploy into combat and hostile environments to establish assault zones or airfields, while simultaneously conducting fire support and command and control activities. Training to become a Combat controller is one of the most rigorous of all military jobs and it took him about three years to finish the entire Pipeline. Accomplishing schools such as Combat Dive, Army HALO and Special Tactics Training School. Becoming a Combat Controller was probably the hardest and most rewarding accomplishment his life.
After his training was complete, he was stationed at the 22nd Special Tactics Squadron in Joint Base Lewis McChord Washington. In 2017 and 2018, he was deployed to Afghanistan. His time in a war zone took its toll on his mental wellbeing. When he returned home from my deployment, he knew something was off and found himself looking for a way to get back to feeling normal. Like he had done throughout his entire life, he turned back to Martials Arts, an outlet to help him deal with these issues. Once again, he caught the Martial Arts bug and began training in earnest. Within a short period of time, as he got into the familiarity and rhythm of training and began to focus on the positive mental attitude that Martial Arts inspire, his outlook began to improve and began to regain a sense of purpose. Slowly, but steadily he began to feel like his normal, pre-war zone self. While still in the active-duty military, he somehow managed to take three more amateur MMA bouts. After six years in the Airforce and feeling that he had accomplished pretty much what he wanted with his military career, he decided to separate from the Airforce to pursue a new goal of making it to the UFC.
As he focuses on his new career as a Professional MMA fighter, he also wants to share the benefits that he has gained from Martial Arts with other Veterans and first responders that may have experienced similar mental trauma. At least one day a week, he conducts a community-based Jiu Jitsu class for Veterans, fire, police and other first responders. Connor tries to show that there are alternative positive ways to deal with the mental scars and trauma that these people often sustain while working serving their country and communities. He particularly enjoys teaching police officers' techniques to avoid the use of unnecessary lethal force.